Pulka 3/3, Rīga, Latvia, LV-1007, +371 22062503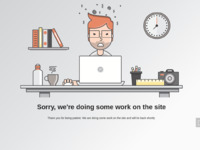 www.mmp.lv
Legal information
Company name
Montion Media Park SIA
Registration number
40103509924
Legal address
Pulka 3/3, Rīga, LV-1007
Company management
Name, Surname
Pēteris Tīss , Board member
Description
Motion Media Park is a digital multimedia company – temporary and modern communication support. Services: ◦ quality and interactive virtual tour development ◦ 360 ° degree moving object photo ◦ video capture and processing Our most recognizable clients: Ltd. "Ektornet residental Latvia", Riga Technical University, Ltd., the image of the school-studio "Unastyle", Ltd "Latvju lietas", GLS, etc. Our mission is to offer more possibilities for a new, dynamic, interactive and interesting digital self-promotion commercial on the internet.
Categories
Keywords
foto / video / multi-media / digital / virtual / mmp / 360 /
Products
Piedāvājam profesionālus un kvalitatīvus foto pakalpojumus. Darbā tiek izmantota profesionāla fot...
30.0 €
Piedāvājam augstas kvalitātes video ierakstu filmēšanu, montāžu un pēcapstrādi, kā arī video mate...
200.0 €