Ganību dambis 7a, Rīga, Latvia, LV-1045, +371 26131091 +371 29333533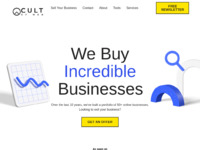 www.saunapro.lv
Legal information
Registration number
40003807559
Legal address
Rīga, Ganību dambis 7A, LV-1045
Company management
Name, Surname
Margots Rotbergs, Board member
Description
RONTO Ltd. is the largest company in Latvia which is trading excellent quality sauna and bath equipment, sauna textile products, sauna cleaning products, body care products and offering sauna construction and maintenance.
Everything what we are trading is available for clients in our shop Pernavas street 2, Riga, Latvia and in internet shop www.saunapro.lv.
We are also offering for our clients garden furniture made of wood, such as pine or oak solid wood.
Categories
Keywords
Sauna / sauna stones / stoves / smoke pipes / water heaters / grill / smoking ovens / bathtubs / bath / floor grate / alder / aspen / oak / pine / fire / oils / aroma / sauna bench cover / lamp shade / headrest / ventilation / ladle / spoon / thermometer / hygrometer / wash tube / sauna bowl / bucket / honey / sauna whisk / towel / glove / hat / washing agent / skirt / sea salt / Natural essential oil wooden furniture / wooden tables / wooden chairs / the whole garden / garden furniture / tables / chairs / benches / wood / wooden furniture sets / designer garden chairs / garden furniture sets / garden folding chairs / wooden stools / benches. /