Ausekļa iela 11, Brankas, Ozolnieku novads, Latvia, LV-3042,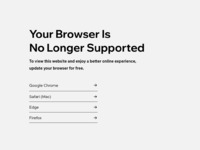 www.uppe.lv
Legal information
Registration number
43603039675
Legal address
Ausekļa iela 11, Brankas, Ozolnieku nov. LV-3042
Company management
Name, Surname
Aldis Cimermanis, Board member
Description
UPPE is a company that manages projecting, delivery, assembling and service for all kinds of glass building structures in Latvia, Germany, Norway, Sweden, England and Russia.
Categories
Keywords
Glass construction / Steel / Projecting / Construction and repair / Construction / Glass /
News
Norvēģijas Būvniecības asociācijas rīkotajā konkursā par Gada būvi 2013 atzīts objekts "Green House", kuram izstrādājām nestandarta tehniskos risinājumus, projektējām un uzstādī...
Testimonies
Grūti laiki māca lūgt lielas lūgšanas. Traģēdijas māca klusēt, nožēlot, mainīties. Visdziļākā līdzjūtība visiem. Tam tā nebija jānotiek. Taču jebkuram upurim ir kāda dziļāka n...